Firm News
Thursday, October 22 2009 16:56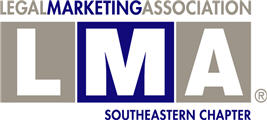 Wade Vose, Managing Partner with the Vose Law Firm, today joined 4 managing partners of other prominent Central Florida law and accounting firms on a speakers panel for the Legal Marketing Association's Third Annual Managing Partner Forum.
Billed as an "interactive roundtable discussion... in dialogue with the leaders of some of the area's leading firms", the Forum focused on the cutting edge of business development and marketing for law and accounting firms in the current economic environment.
Wade Vose's comments centered on providing increased value to clients, while also ensuring that attorneys fulfill their important role as legal counselor, not just litigator or document preparer. Wade Vose was quoted as saying:
"More than ever, in today's business environment, clients are looking for that one most trusted advisor, to help counsel them through not only the legal problem of the day, but the larger business issues they face.  They need to know an attorney is on their side, not just keeping up their billable hours."
More information about the event can be found at the Legal Marketing Association's Website.



Tuesday, October 13 2009 00:00

Wade Vose, a partner with the Vose Law Firm, was recently quoted extensively in an article on BankRate.com on essential estate planning tools.  In particular, Wade discussed the benefits of Living Trust-based planning, and prenuptial agreements in the event of a second marriage situation, as well as the importance of having a living will and HIPAA release in the hands of your loved ones.
Read more...



Friday, September 11 2009 00:00

Vose Law Firm LLP, an AV-rated law firm based in Winter Park, Fla., and its partner, Wade Vose, were recently featured in the September 11, 2009 issue of the Orlando Business Journal.
The piece asked the Vose Law Firm and other prominent Central Florida law firms "What changes has your firm made to deal with the economic recession?"
Read more...



Thursday, August 13 2009 15:56

Wade Vose, a partner with the Vose Law Firm, was recently quoted in an article on CNBC.com relating to Asset Protection and exempt asset classes.  In particular, the article focused on the effects of a spouse's debt on the assets of the other spouse, an issue that has become increasingly relevant throughout the economic downturn.
The CNBC.com article can be reached
here
.



Monday, June 22 2009 17:30
Vose Law Firm Hosts Fundraiser for U.S. Senate Candidate Marco Rubio



«
Start
Prev
1
2
3
4
5
Next
End
»
JPAGE_CURRENT_OF_TOTAL